HOME => HANDICRAFTS => METAL => METAL JEWELLERY
METAL JEWELLERY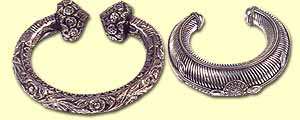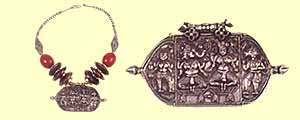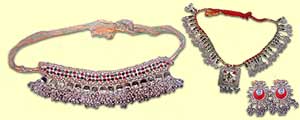 India, like no other country on our planet can rightfully boast of an unbroken heritage of jewelry design. Indian jewelry comprises a vast and complex assortment of marvels. Every state has a distinct cultural identity, having s style of its own.
Materials
: Brass, Iron, Copper, Bell Metal, Bronze, EPNS, Steel, Aluminous, Silver, Gun Metal, White Metal & Tin Design.
Style
:Painted, polished, Lacquered, Etched, Embossed.
Corporate Saga || Site Map || Feedback
---

Copyright © , The Handicrafts and Handlooms Exports Corporation of India Ltd., All Rights Reserved
Site Developed by IndiaMART InterMESH Limited